Meet the facilitators: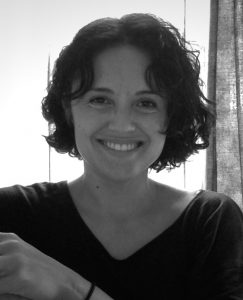 Maria Cañizalez Jerez
Biodanza Facilitator and Biodanza Festival North Organiser
Originally from Venezuela, I teach Spanish to adults, children and young people. I work as a nanny to a beautiful girl who is accompanied by two beautiful dogs! And I am a fully qualified Biodanza teacher, specialising in Biocentric Education, Biodanza for Older People, Biodanza for Children and Adolescents and also Identity and the four elements. I am a member of People Dancing: The Foundation for Community Dance, and an Affiliate Member of the British Psychological Society. I have been a firm believer in the positive power of Biodanza since I first encountered it in Italy in 2006. In 2011 I  began organising popular monthly sessions in Manchester, and I facilitate weekly classes and monthly workshops in Manchester and Sheffield and I am eager to bring Biodanza wherever I am invited to do a taster class. I now want to spread the word more widely, by offering Biodanza to institutions and care settings as a pathway to better mental health and wellbeing. I live with my family in Manchester and I enjoy yoga, hiking and languages. 
Paula Jardim
Biodanza Facilitator, Bristol
Biodanza is about life, the whole of life. Ultimately, it's about learning to dance with life and creating a life truly worth living. Having experienced its many benefits I now want to share them with you. It's a great system that uses the power of music, movement and human connection to help us keep the body in balance, reclaim the wholeness of our being, and embrace the wisdom of our instinctual intelligence.
I offer classes and workshops for the general public and sessions in health and community settings. I also offer supervisions and can teach at Biodanza RTS Schools. If you're curious about my background, it includes music, education, community arts, psychosexual counselling, and spiritual translation. I look forward to dancing with you!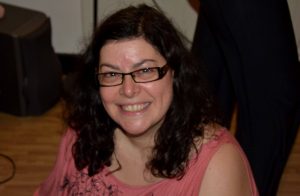 Catherine Canning
Biodanza Facilitator, Glasgow
Graduated from the Rolando Toro School of Biodanza Scotland in 2012, qualified as a Didactic Teacher (Teacher Trainer) in March 2016. I loved Biodanza from the moment I tried it because I found it to be fun, gentle, passionate, revitalizing, powerful and transformative (among other things!). I facilitate classes for adults, children and have held sessions for parents and their babies. I am also an academic and teach business students about human behaviour at Glasgow Caledonian University. As a behaviourist, I am fascinated by how people think, what motivates us and what keeps us well and happy. Often, people spend a lot of time doing things that don't really matter to them. I propose that in Biodanza we explore what really matters including our connection to our self, each other and to the wider world through the music, movement and group. My intention is to hold a safe, nourishing space where people can realize more of their potential. I am thrilled to have been invited as part of the team to facilitate at the first Biodanza Festival of the North!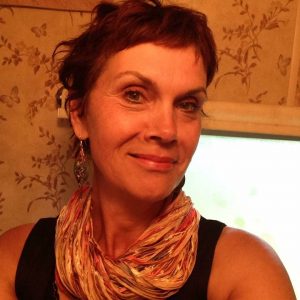 Gail Stewart
Biodanza Facilitator (SUS), Cardiff
I have been doing Biodanza for at least 15 years and have finished my biodanza workshops under supervision. I am with the London School of Biodanza and am at present writing my monograph.
Biodanza changed my life especially because as a nurse and counsellor I always thought I was ok, I did not realize my repressions and all kinds blocked emotions which exhausted me over the years. In truth I woke up to me, and became more open more loving and free!! I have classes in Cardiff and each one is carefully designed to develop within the participants specific qualities of movement and music and new ways to experience oneself. It is a safe atmosphere done gently and with great sensitivity. I have studied shamanism for 20yrs and feel that the approaches to life are very similar.
I am also a sound healer and singer. I realize the importance of how the gongs, bowls pipes strings, voice, etc., can positively affect our minds as well as our physiology. 
I am honoured to collaborate in the 1st Biodanza Festival North.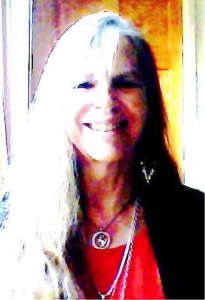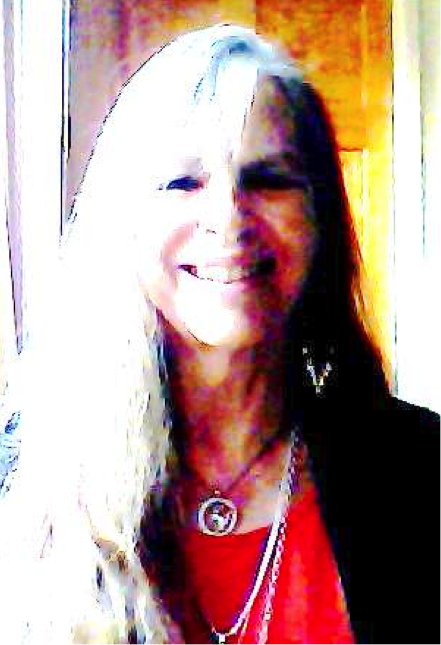 Ingrid Slack
Biodanza Facilitator, Milton Keynes
I believe passionately in the great power of Biodanza to help people to be happier, more confident and healthier. Biodanza has brought all the things I love and have experienced into one joyful whole, for example, I have always loved teaching and was a teacher for many years , I love helping people to be happier and feel more in control of their lives so I am a practising chartered counselling psychologist/therapist and run workshops on personal development.
Spirituality has always been important to me, so I co-founded the Transpersonal section of the British Psychological Society and have co-written a book on Teaching Meditation to Children. I am also a Reiki Master and certified Deeksha giver. I have loved people, music and dance since early childhood and have two beautiful Biodanza weekly groups in Milton Keynes and run the occasional weekend workshop. I have specialised in Biodanza with the elderly and with children, also Biodanza and Shamanism and the Tree of desires. For a year, by request, I took Biodanza to a brain injury re-habilitation unit which showed some beautiful results. I feel privileged to have found Biodanza in my life and to be able to take it into the world. I am delighted to be taking part in this first Biodanza festival in the North.